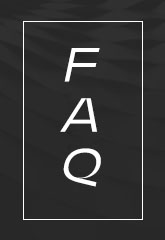 Which electronic cigarettes can be shipped?
The following items can be shipped: vaporizers, battery mods, 18650 rechargeable batteries, CBD products, oil-free electronic cigarettes, oil-containing electronic cigarettes, disposable e-cigarettes, high-power devices, oil-containing cartridges, herbal cartridges for tea leaves, bottled e-liquids, cannabis packaging boxes, and cigarette pouches, among others.
How to calculate shipping fees?
Calculating shipping fees typically involves several factors, including the weight and dimensions of the goods, shipping distance, shipping method, destination country or region, and the policies of the shipping service provider. Determine the weight and dimensions of the goods: Calculate based on the actual weight and size (length, width, height) of the goods. Choose the shipping method: Determine whether it will be shipped by air, sea, land, or express.
What items are not allowed for shipping?
Here are some examples: Hazardous Materials: Items that are flammable, explosive, corrosive, or pose a risk to health and safety, such as chemicals, gases, fireworks, and certain types of batteries. Weapons and Firearms: Guns, firearms, ammunition, explosives, and other weapons. Currency and Precious Metals: Shipping cash, coins, precious metals, and valuable gemstones can be restricted or regulated due to security and legal reasons.
What procedures are required to collaborate with your company?
Please contact our sales representative to discuss pricing and other related matters. Provide a valid company business license and contact information. Once we have set up your account in our system, we can proceed with signing the cooperation agreement and arrange for delivery of the goods.
Shenzhen YH International Freight Forwarding Co., Ltd. was established in August 2018. We are a one-stop professional forwarder specializing in international cargo transportation, especially in the e-cig shipping . Prior to this, we have been deeply involved in this field for more than ten years, successfully providing end-to-end services for domestic manufacturers ,foreign traders ,overseas importers and agents to exporting from CHINA to all over the world.
Our services include Air freight, International dedicated line service, International Express, Ocean freight, Consolidated shipping, Railway transportation and Imports etc.Our only target is to always provide customers with the most safest and cost-effective reliable logistics solutions, and to devote ourselves to reduce logistics costs for domestic and foreign customers.With our extensive network of carriers and logistics partners, we can handle all of your shipping needs, from small packages to large freight shipments.
At YH Global Logistics, we believe in building long-term relationships with our clients based on trust, transparency, and reliability.
Contact us to learn more about how we can help streamline your supply chain and take your business to the next level.